Late for the Sky Jersey-opoly Game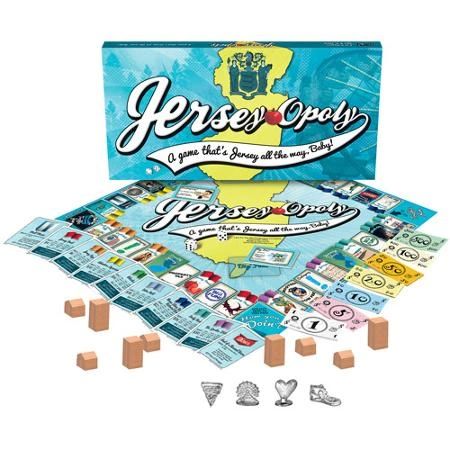 Late for the Sky Jersey-opoly Game
HOW YOU DOIN'?
Play a game that celebrates one unique place! Collect Jersey highlights and increase the rent by adding Small Towns and trading them in for Big Cities. It's all fun and games until you're sent to Traffic Jam and you're out of the game for three turns!
PLAY TO RULE THE GARDEN STATE!
Who knows! You may soon be going "down da shore," or chasing the Jersey Devil! So choose your token and advance to "How You Doin'."
Whatever happens, it's gonna be Jersey all the way baby!
2-6 players
Ages 8 and Up

Reviews