Gift of Knowledge Heart Dish by Lenox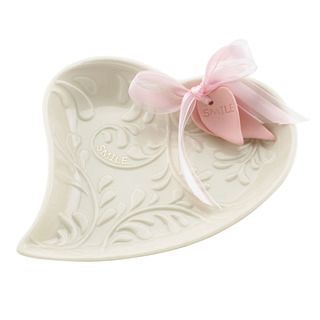 Gift of Knowledge Heart Dish by Lenox
This sculpted porcelain dish is a beautiful symbol of breast cancer awareness. The Gift of Knowledge Heart Dish is decorated with a pink ribbon and two pink hearts, one imprinted with the word smile. Smile is also inscribed in gold on the face of the dish. Proceeds from the sale of this heart dish will benefit breastcancer.org.
Crafted of porcelain accented with gold
10 of the proceeds will benefit breastcancer.org
Length: 6 1/2"
Reviews