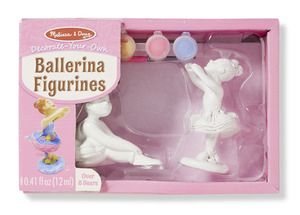 DYO Ballerina Figurines
These two prima ballerinas are ready to dance! Quality solid-resin construction means that after all the decorating is done, kids will also have 2 beautiful collectibles to display. This engaging craft kit includes 6 pots of pretty, non-toxic paint and an easy-clean paintbrush.
Figurines measure approximately 2" and 4" inches high.
Reviews